Hi 
On behalf of my mate Brendan, I decided to start a build thread on his Gen3 My02 B4. 
I've spent a lot of time working on this car since I met Brendan, servicing, fixing things, changing clutches, installing go fast bits etc and I've become quite attached to it.  I've been lucky enough to play with a few B4's now and the amount of work I've put into this one is second only to my own car Whitekong.
Brendan & I met a little over a year go when he approached me in the carpark at my local shops hoping to find out if I knew anything about TT's after spotting mine parked.  He had recently purchased his B4 and it was running rather poorly.  We popped the hood right there and had a quick peek around & I could see right away things weren't good.  He came around to my place that afternoon with beer in hand and things have been good for him ever since. 
Lucky fella bumping into me I suppose 

After all the work I'm extremely happy with how this car performs. Once the boost and vac leaks were all sorted and after many weekends of beer & messing around I'm happy to say.....
this is some of my finest results as far as performance goes in any car I've worked on. It was running like a pig and had been messed around with in the usual ways inside the engine bay but that's all behind us now.
It absolutely screams along on the primary turbo then the transition to secondary is an amazing thing.  There is zero VOD or lag of any kind whatsoever at changeover.  The secondary just jumps in on top of the primary and full boost comes on hard and strong.
This car runs how a TT is supposed to!  Great power delivery and consistently performs great.
Goodies....
Whiteline 20mm rear swaybar & greaseless bushes
Whiteline front sway bar bushes
Lowered on King springs 
STi Group N gearbox mount
Whiteline diff insert bushes
Exedy heavy duty clutch
Lightened WRX Flywheel
Custom intercooler water spray
GFB T9000 BOV
Line 10 mod
Resonectomy with in guard air pick up
D1 spec panel  filter in stock airbox
A bit of silicone here and there
Turbo blankets
3" cat back exhaust
A massive cannon is tucked up the rear & it sounds fine TBH.  Good even.
Future goodies....
New discs & pads all round
Whiteline ALK
More bushes here & there.
Some minor paint touch ups
And just regular maintenance keeping this thing running nice.
Brendan has taken off to Queensland for the week and left the car with me for some engine bay love.
It's another case of good timing for him seeing that I'm parting out my car presently.  A few parts will be making their way onto his car whilst he's gone.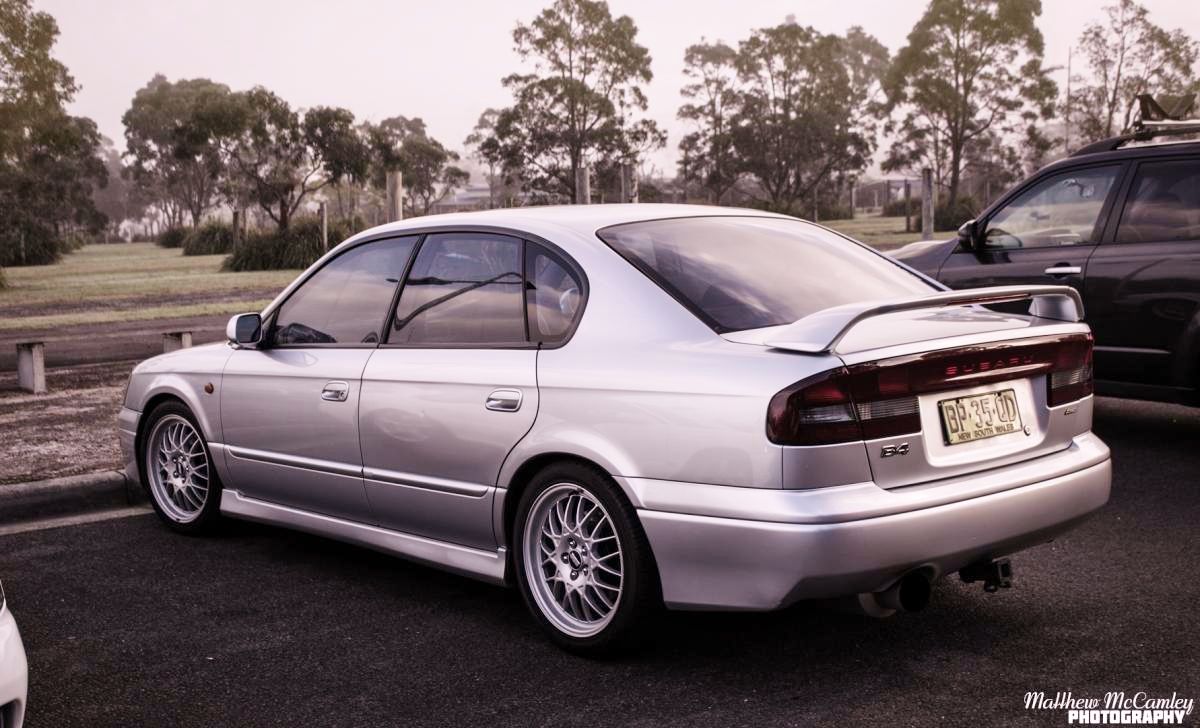 The photos were taken at HVC14
The Kariong central coast pre meet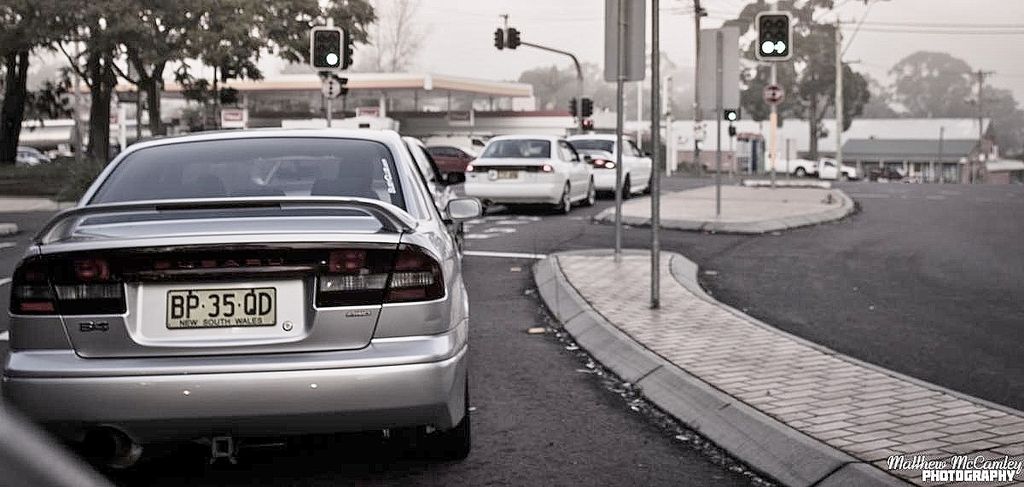 Thanks to MattyCracktastic for the photos.
I'll be back at a later date with news of how the engine bay clean up went.  Should look nice.