Evening all.
Haven't been here much of late (read: 12 months), but I had one of the extended family who owns a repair shop locally send me some photos last week of a gen 3 liberty that needed a fair bit of work, but was going to cost bugger all. I said yep, I'm not putting this up for scrapping, I want it.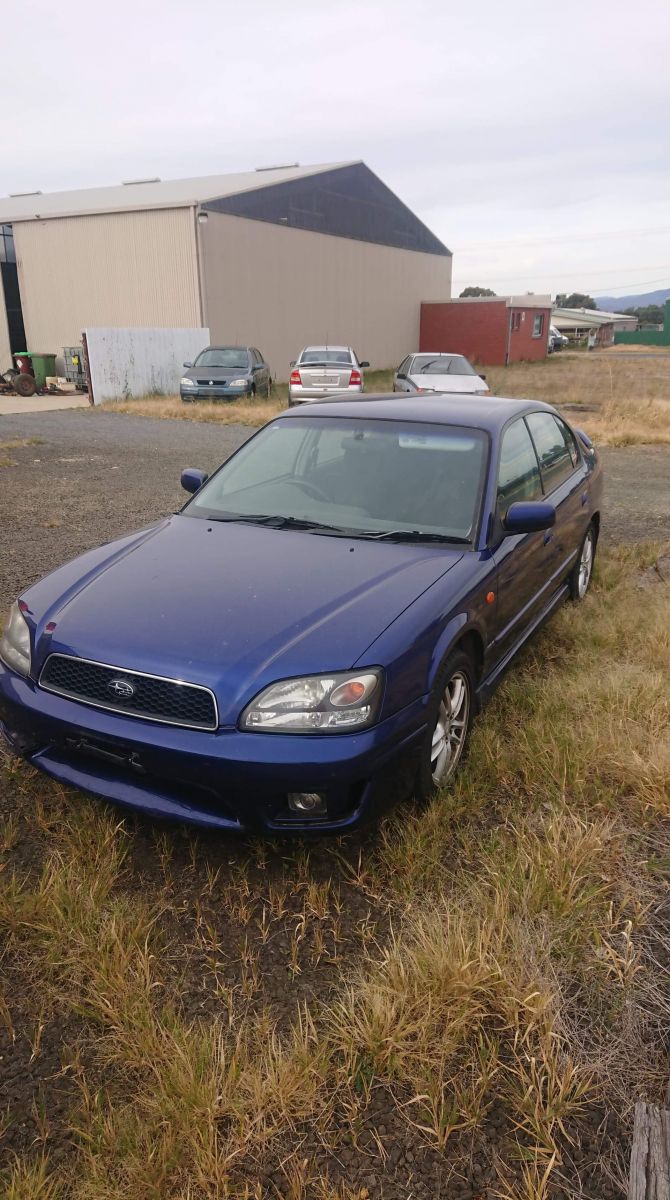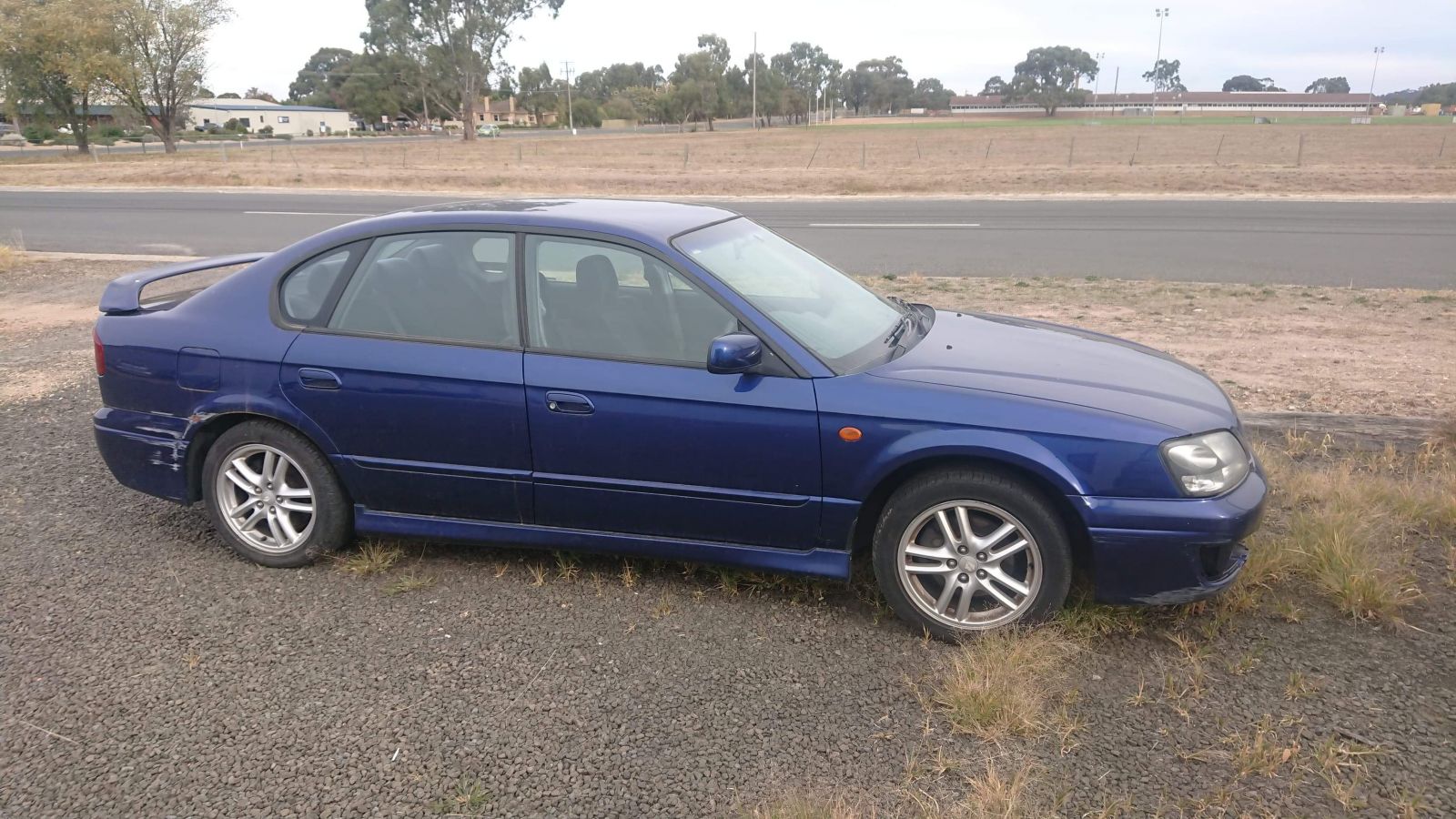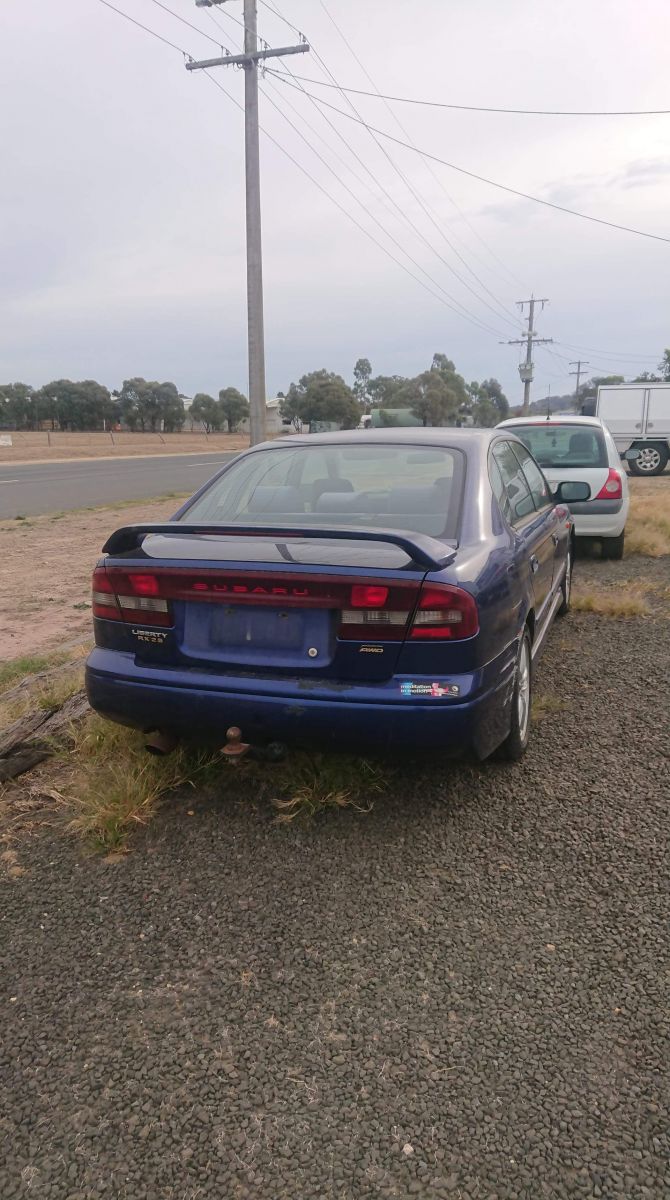 So - Specs:
06/2003 Gen 3 RX Lib.
Approx 200 thousand km, I think its 208xxx
Interior is typical RX, full cloth etc. Nothing special.
Exterior is fairly untidy. Has damage to the rear bar, and also just below the fuel flap. Has gouged and bent the quarter panel, but a little paint will hide it reasonably well.
Looks like most of the removable trim panels for the front bar are missing, but I'm not overly worried about that.
Rear wing needs new paint and is suffering the usual for gen 3 sedan wings - cracking around the mounts.  
Now, the really bad part.
Has had a brand new radiator fitted after the top entry literally blew out into the power steering pump, requiring a new rad, hoses and second hand power steering pump. These have been put in, and it would appear the head gaskets are gone. Bubbles everywhere.
Old owner basically said the mechanic could have the car, so I got it for the price of the hoses and radiator.  
Have another rear bar in the right colour in my shed, as well as a replacement wing, leather interior, bigger rims and also a few other nice bits that will find their way into this thing.  
Ordered a timing belt kit, water pump as well as MLS head gaskets and a set of head bolts to fix this old girl up. Service history stopped about 35k km ago, so I'm assuming that the timing belt is due.  
Also had a bit of a look at Import monster and found some HID lights, as I just recently sold my old set from the B4 to Tim.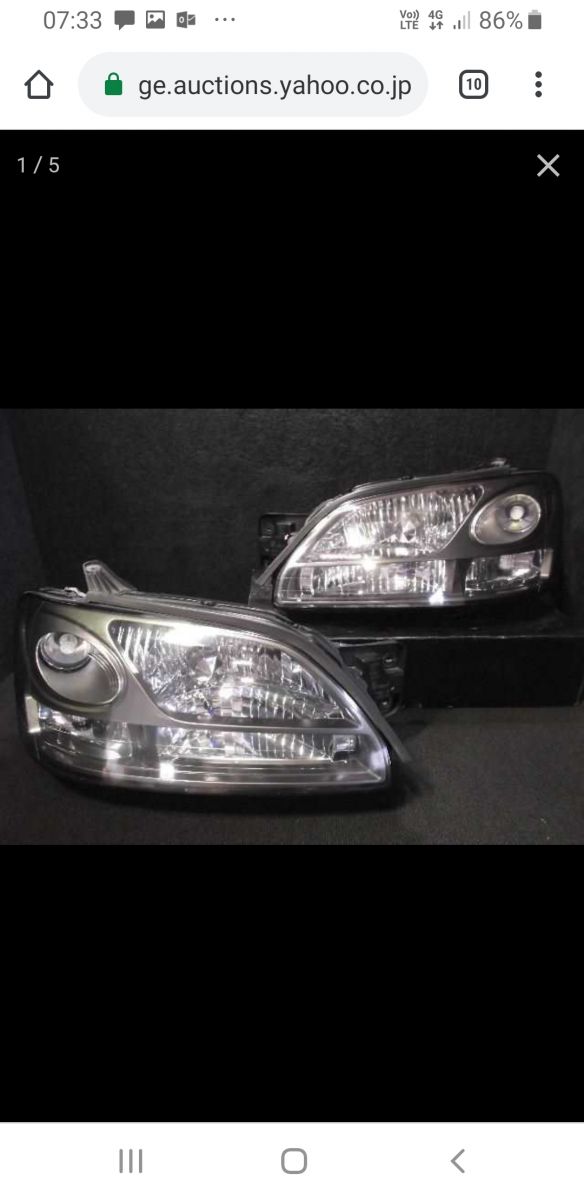 So, some good times. If someone has a rear bilstien that isn't leaking, I would like to purchase it if I can. I have a full set with pink springs sitting in the shed, but one has started leaking fairly heavily...  
All up, I suspect I'll be able to get away with a freshly serviced car for about 1600 registered, with major issues fixed.  
Anyways, I'll keep this updated reasonably often.  
Cheers,
Ben